---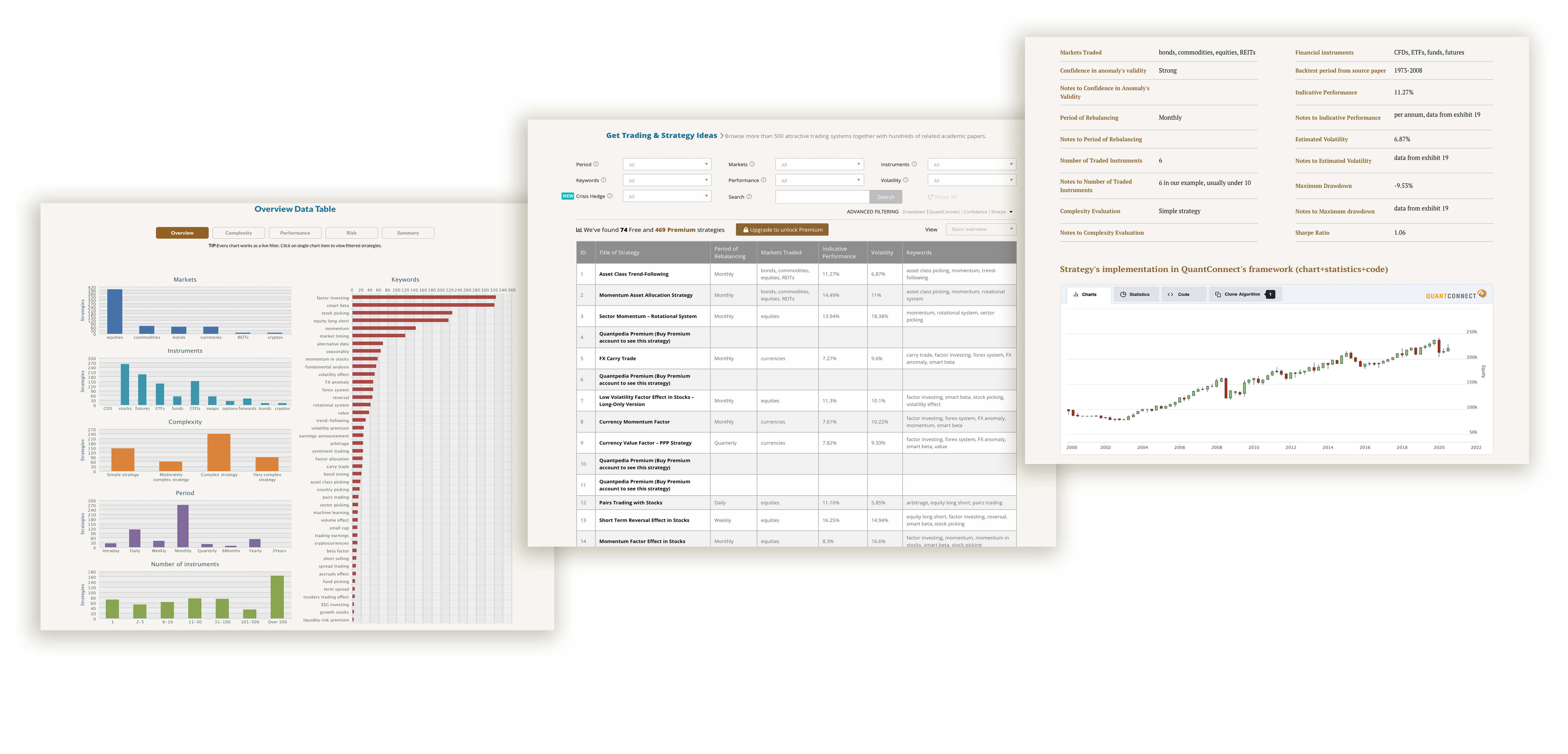 We periodically review academic research and look for new ideas that we can test and write about. The most interesting ideas for trading strategies are added into Quantpedia database on a bi-weekly basis.
The primary goal of Quantpedia is to broaden the horizons of our readers in the field of systematic investing and quantitative trading. We do not aim to sell trading signals but to inspire and give fresh ideas, of how to spend limited time and resources on quantitative research.
Clients can adopt trading strategy ideas derived out of academic research or further adapt them to their needs and requirements.