---
Quantpedia Pro platform gives you the opportunity to investigate your model multi-factor multi-strategy portfolios in over a hundred of different charts and tables in multiple quantitative reports in Portfolio Analysis section.
---
Basic Overview – review equity curve of your custom model portfolio, see it's performance, drawdowns, volatility, risk-return characteristics, monthly and yearly performance charts and rolling beta and correlation.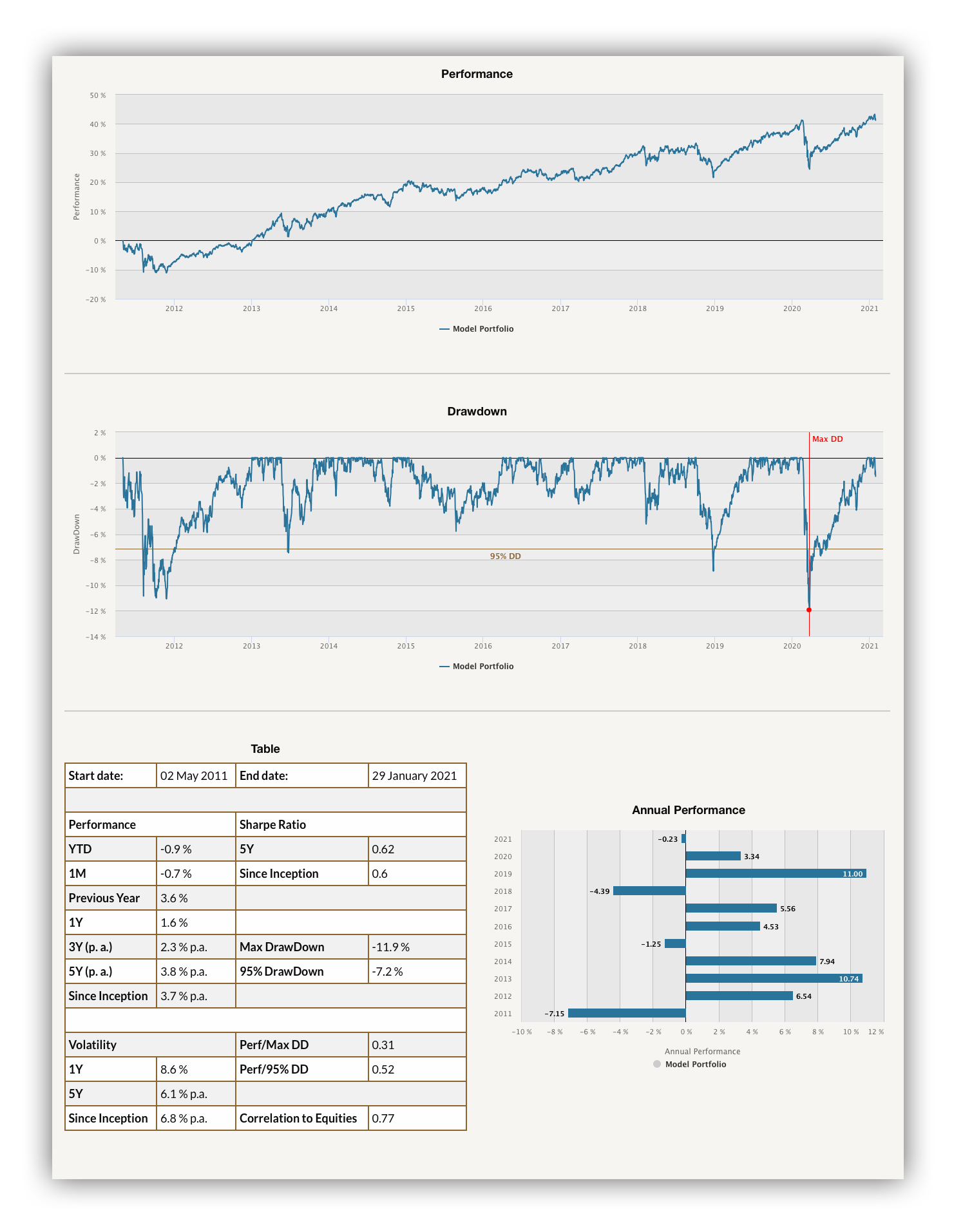 ---
Multi-Factor Analysis – decompose you custom portfolio into elementary investment factors by using our state-of-the-art multi-factor regression analysis with over 80 underlying factors.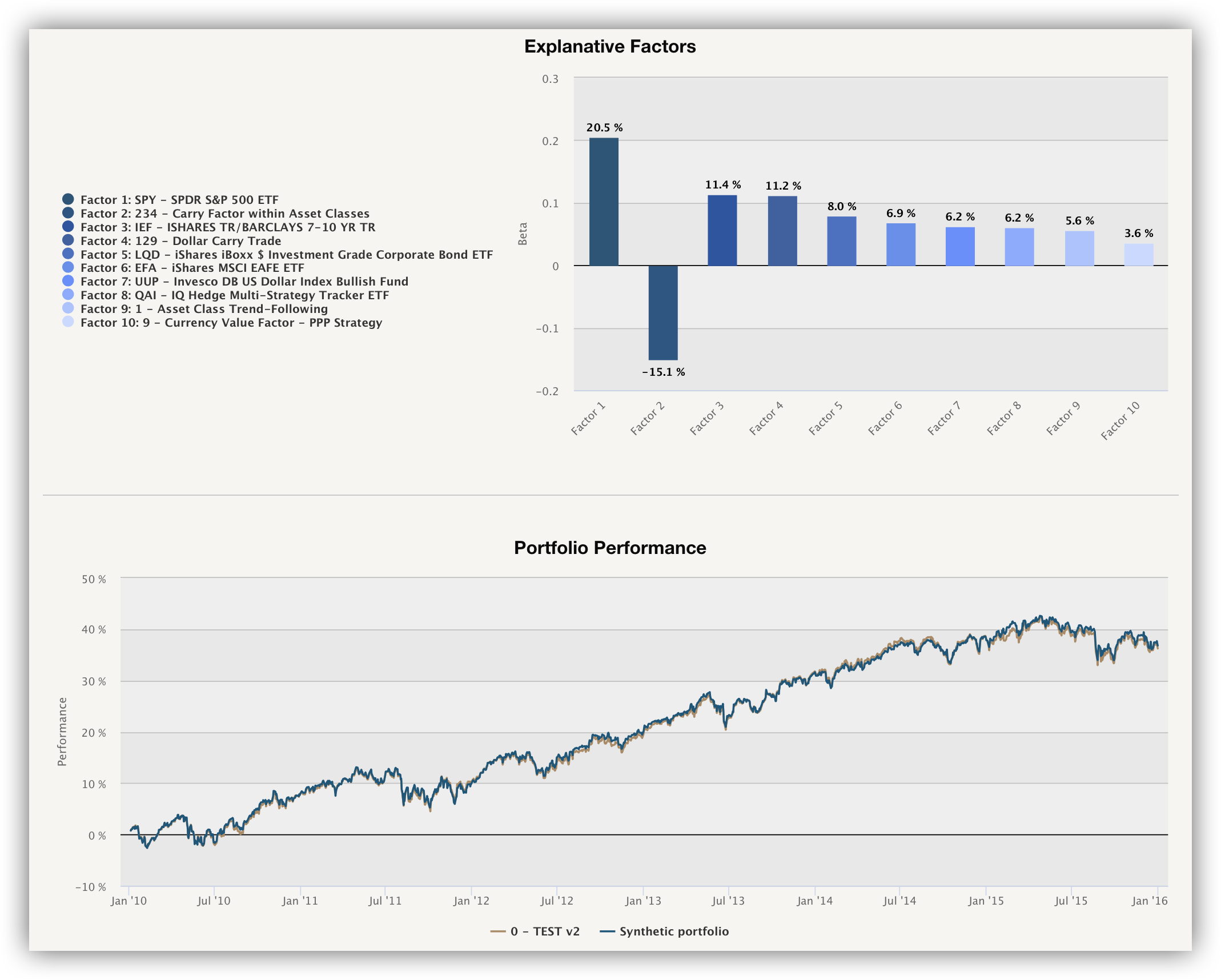 ---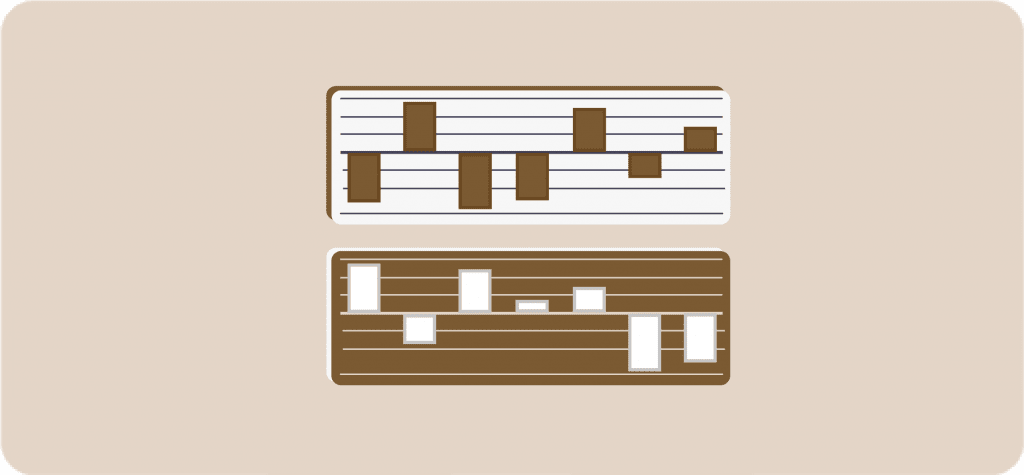 Factor Analysis Models – similar to the report above, decompose your portfolio into elementary factors by using traditional factor models (like Fama&French etc.).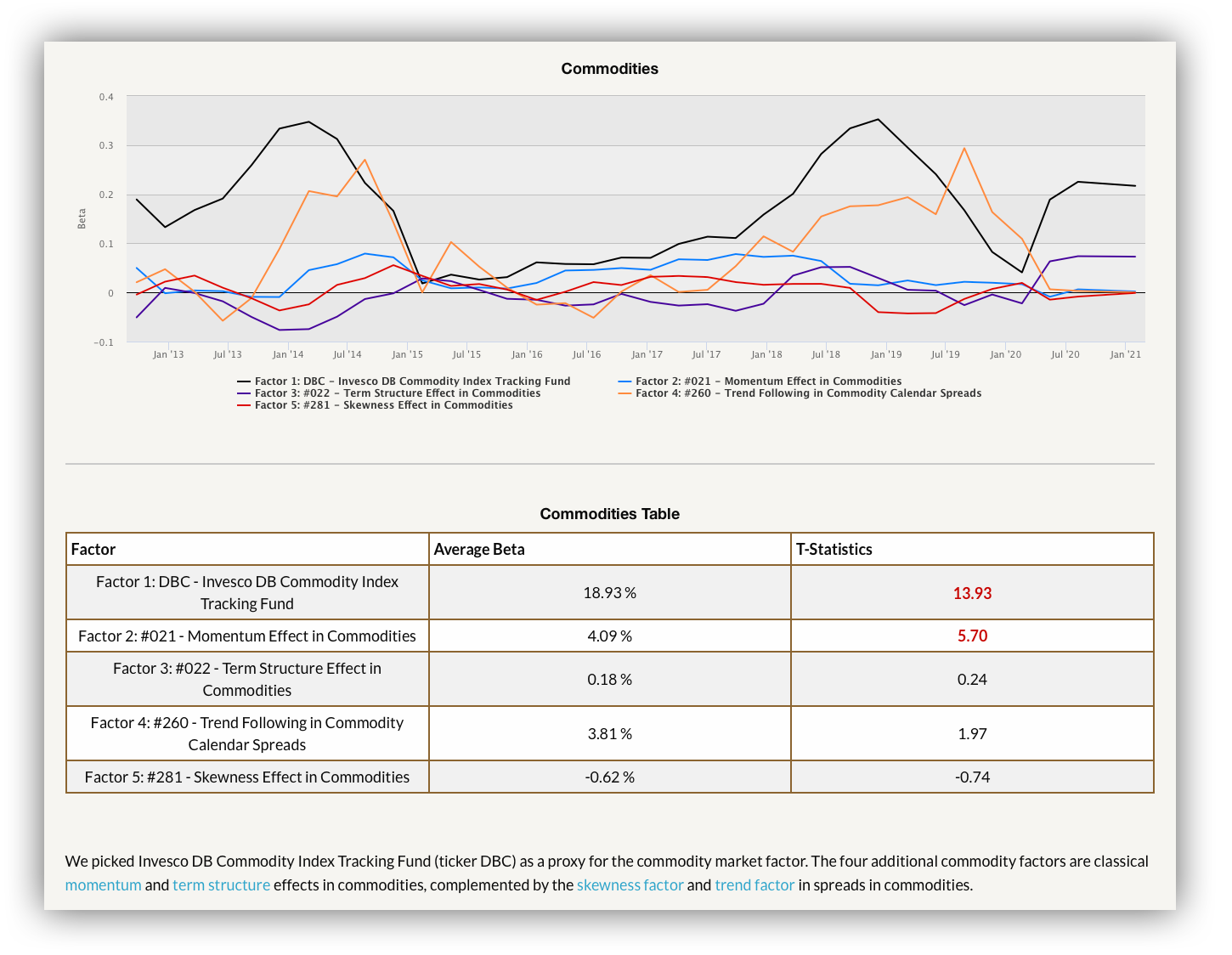 ---
Closest Neighbours – inspect recommended Quantpedia's ideas for trading strategies which are the most similar to the significant factors out of the multi-factor regression analysis.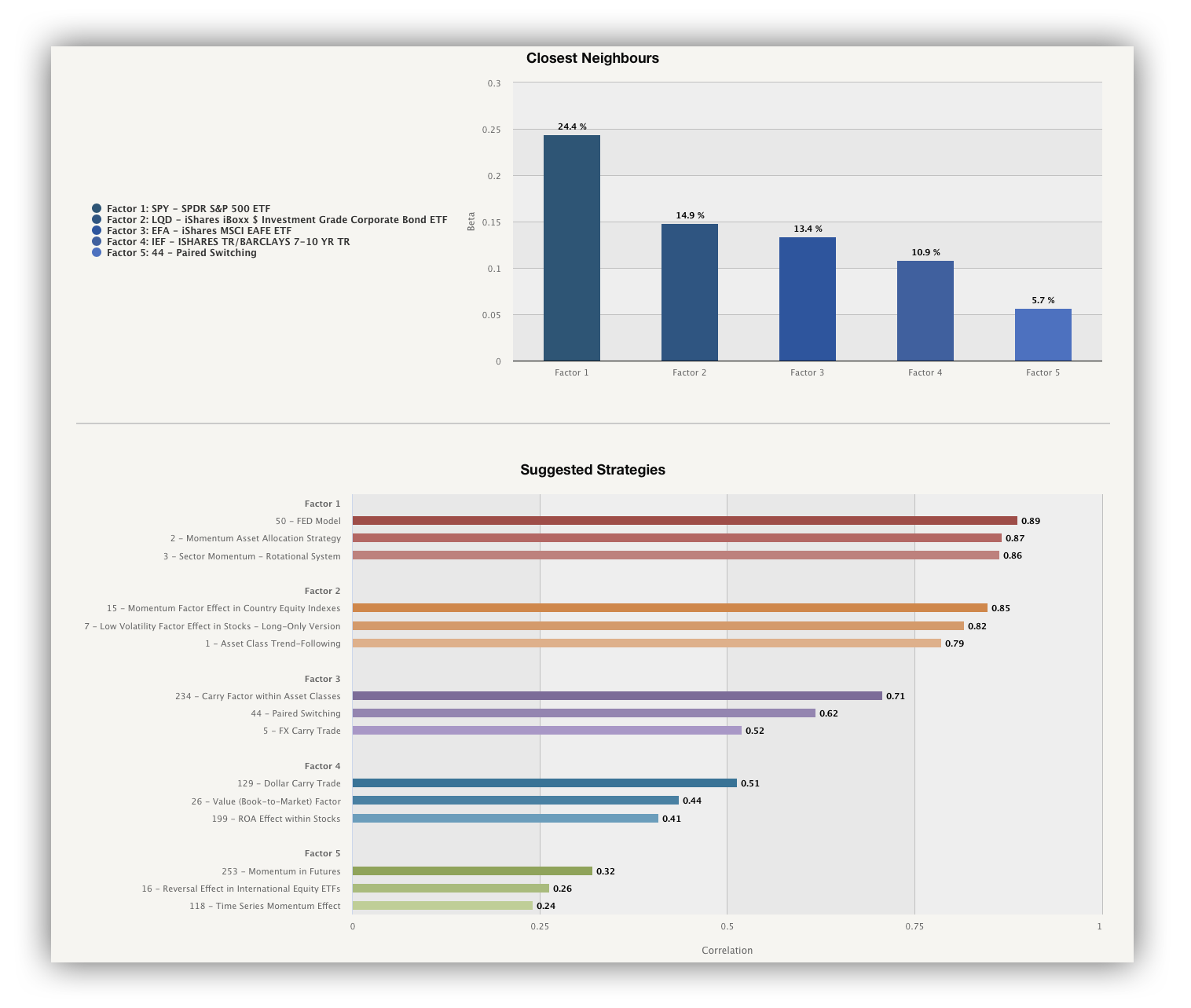 ---
Complementary Strategies – review recommendations for possible additions/enhancements of your model multi-factor multi-strategy portfolio.
---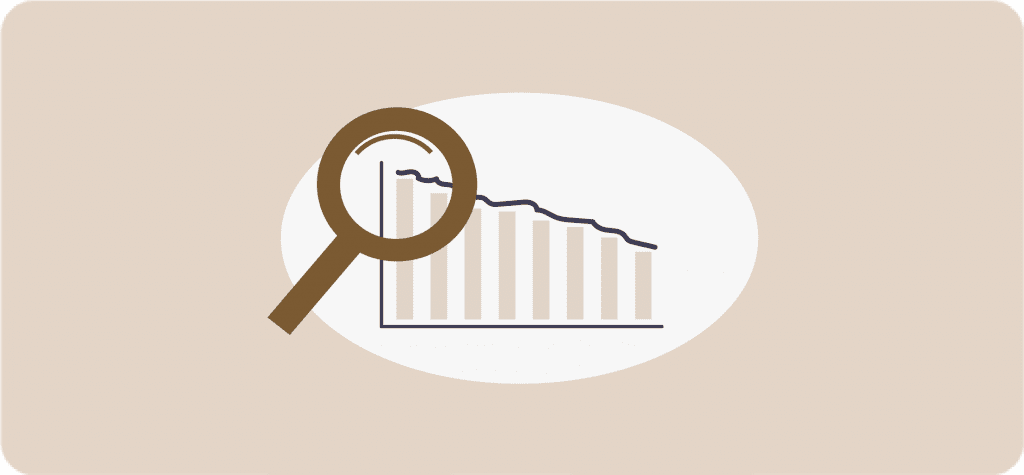 Crisis Analysis – is a risk-management report that allows you to review your portfolio's performance during 15 significant crisis periods over the last 20+ years.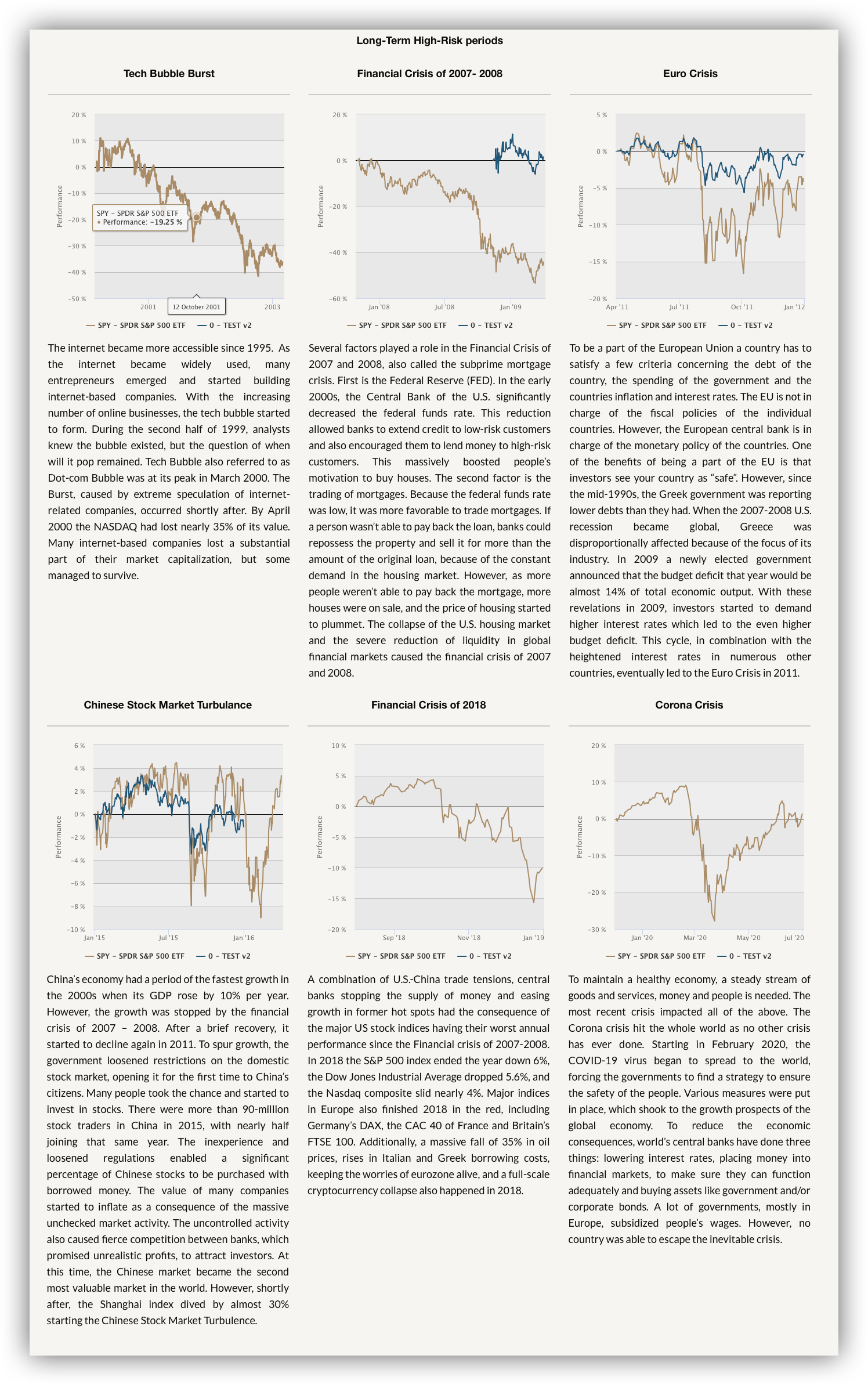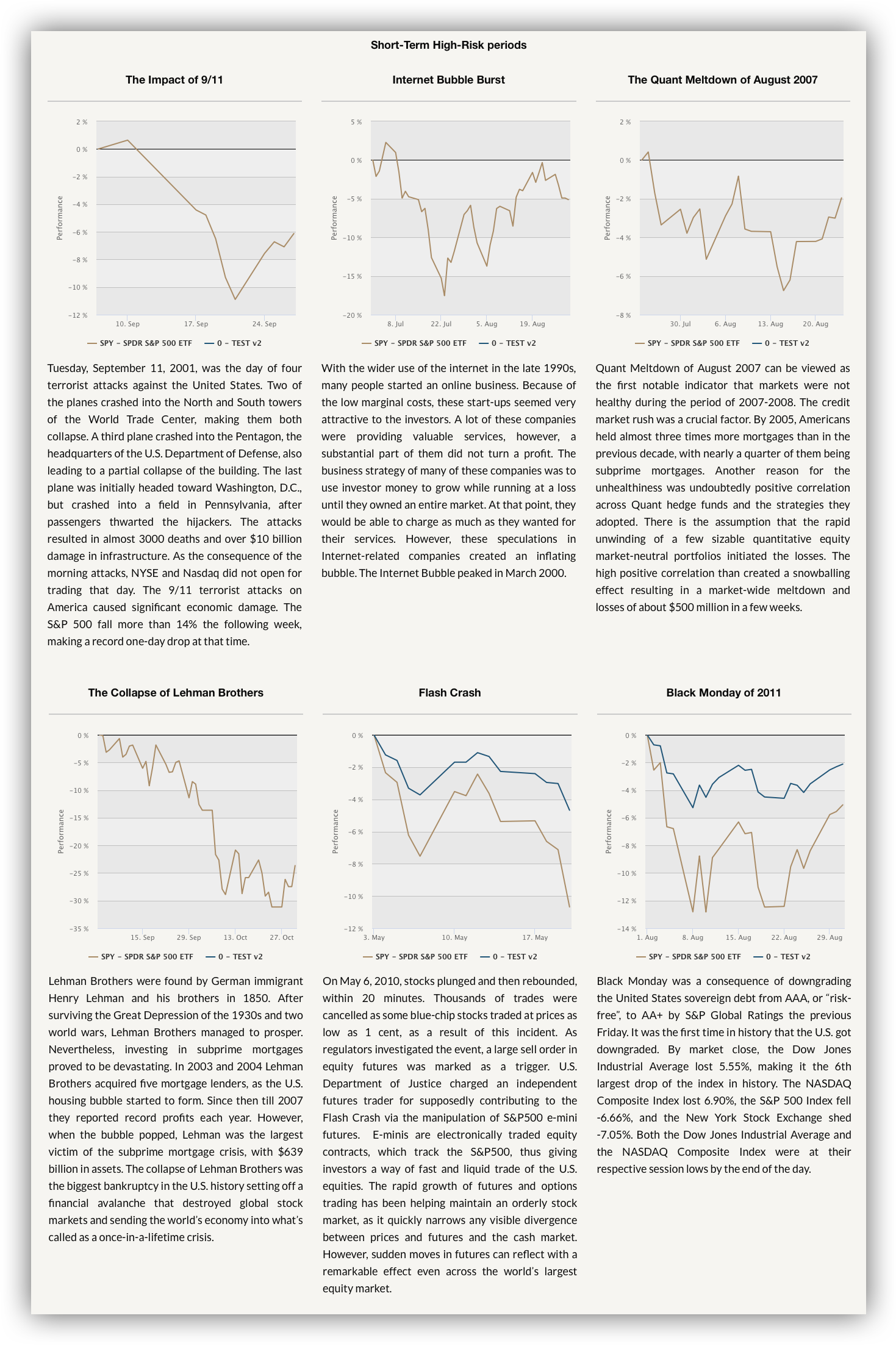 ---
Seasonality Analysis – analyze your model portfolio's performance during the significant market-action periods like – days of economic announcements, FOMC meeting days, etc.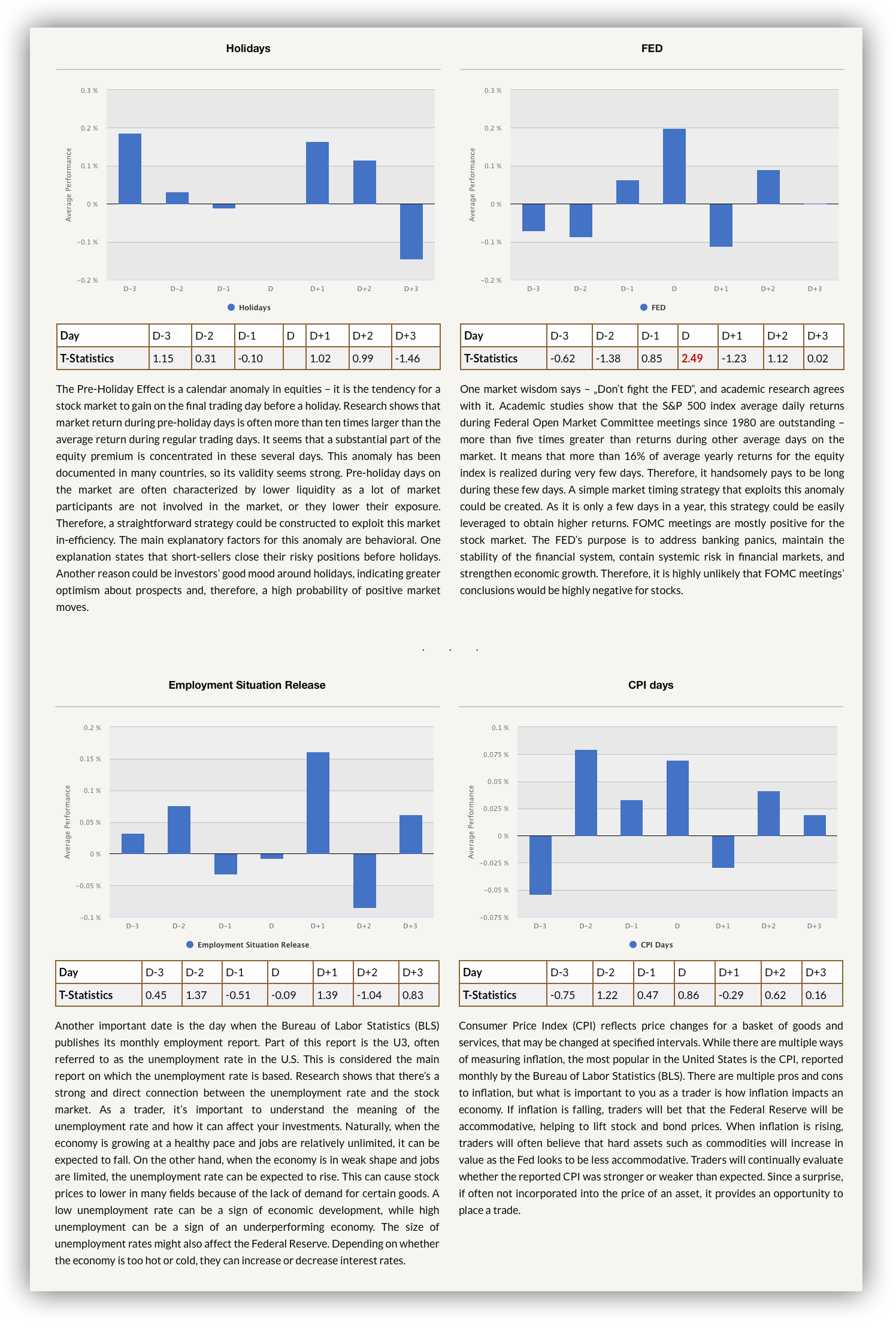 ---
Trend/Reversal Analysis – figure out if you can improve your model portfolio by using the momentum, trend-following or reversal overlay.
---
Correlation Analysis – review your portfolio's correlation structure in connection with the most common market and systematic equity, fixed income, currency, commodity, and alternative factors.

---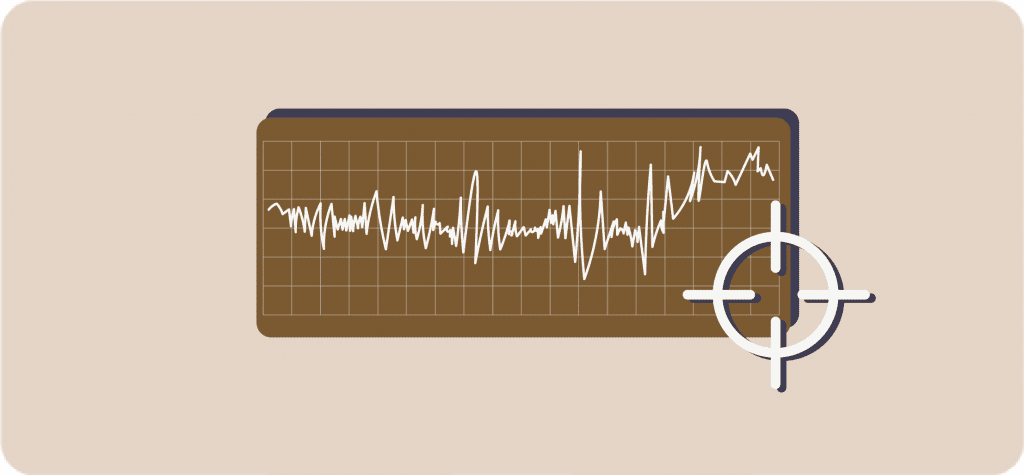 Volatility Targeting – amend your model portfolio by using one of the proposed volatility targeting methods (simple volatility, EWMA volatility, momentum-based volatility targeting).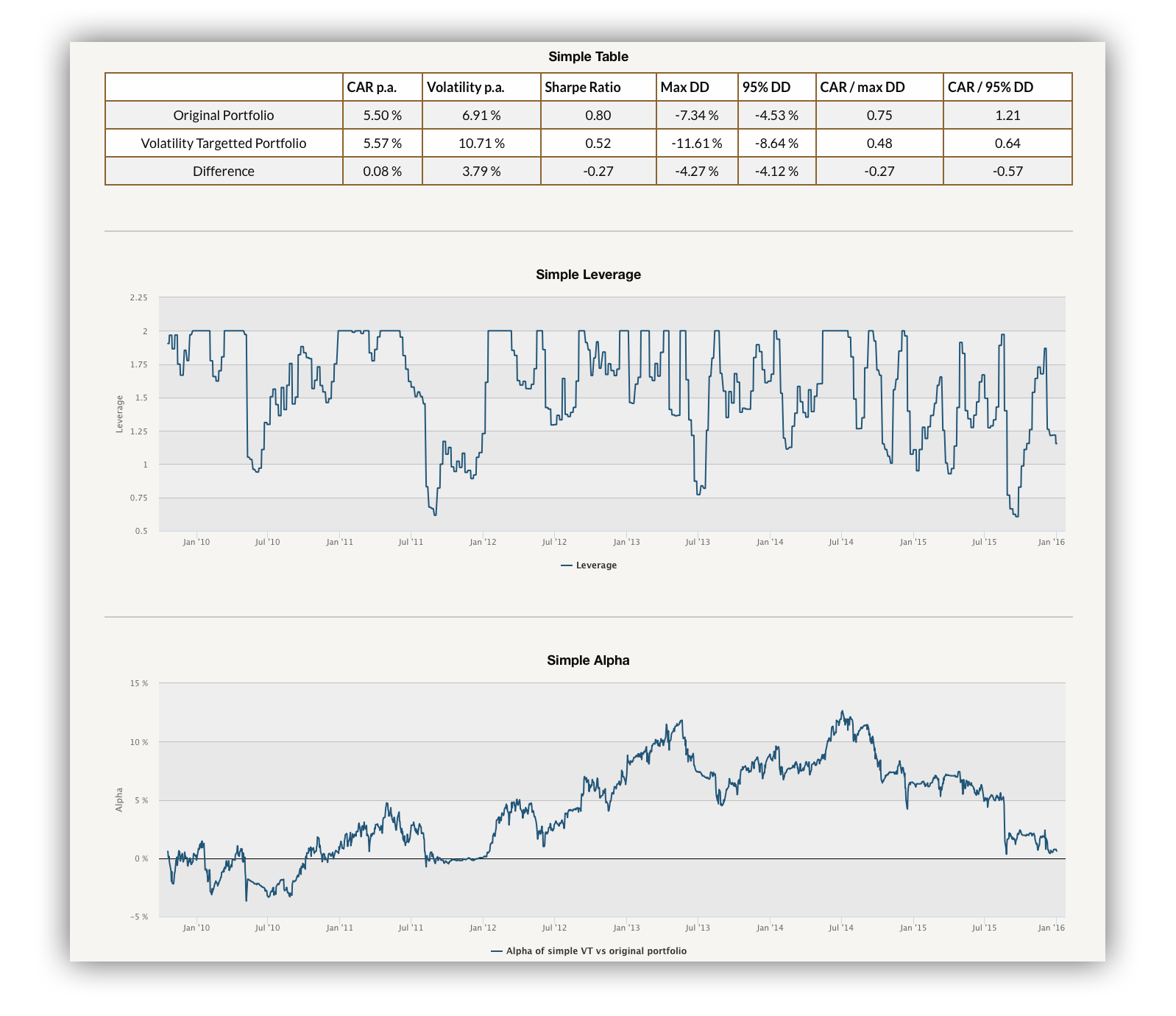 ---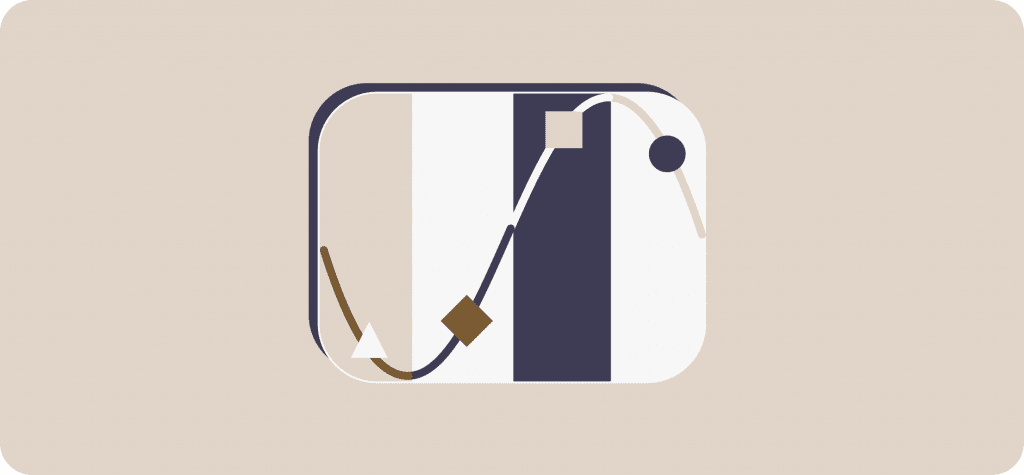 Portfolio Factor Cycles – shows your portfolio's components current state (Bear Market, Recovery, Bull Market, Correction) and historical changes in one table and two interactive charts.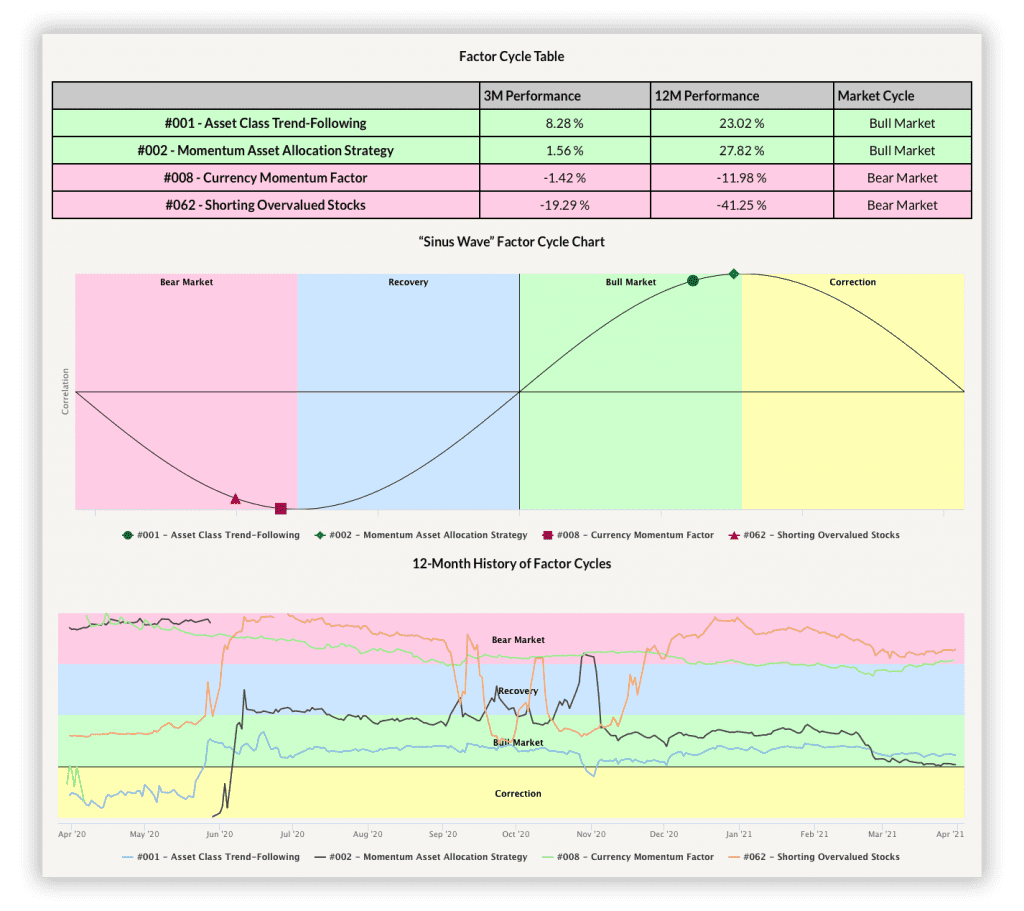 ---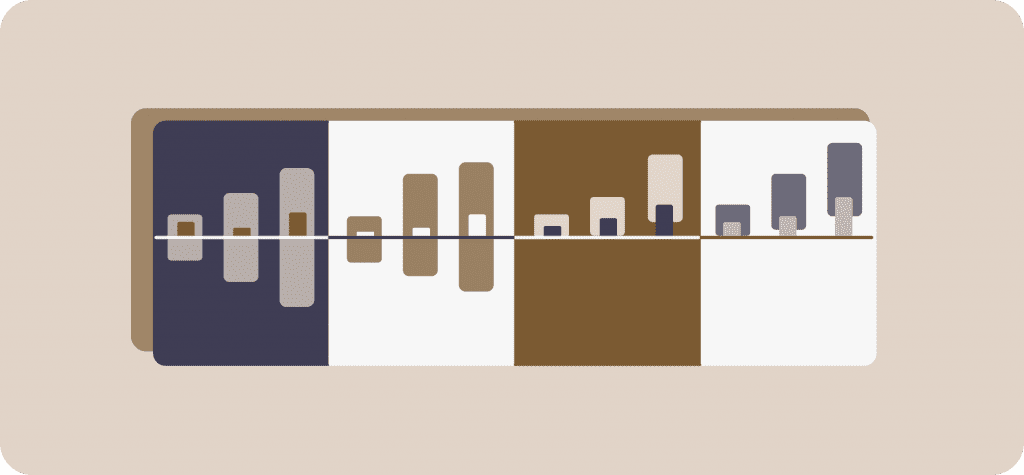 Market Phases Analysis – offers the possibility to investigate past and future average performance and correlation of benchmark SPY ETF and model portfolio in each of the four baseline market phases (bear market, recovery, bull market, correction).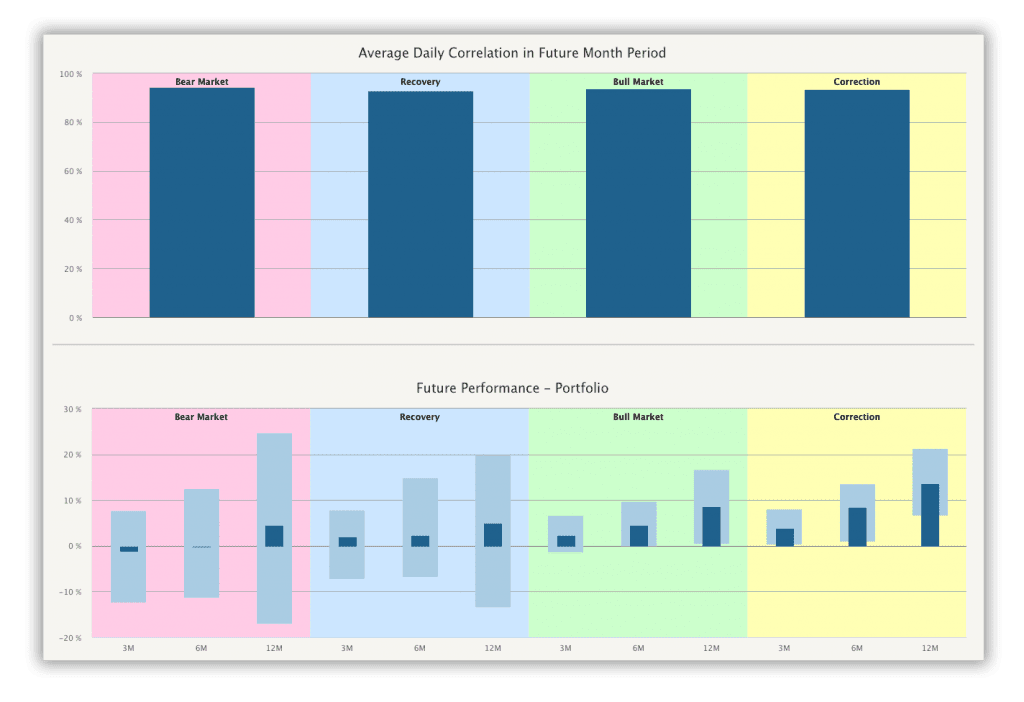 ---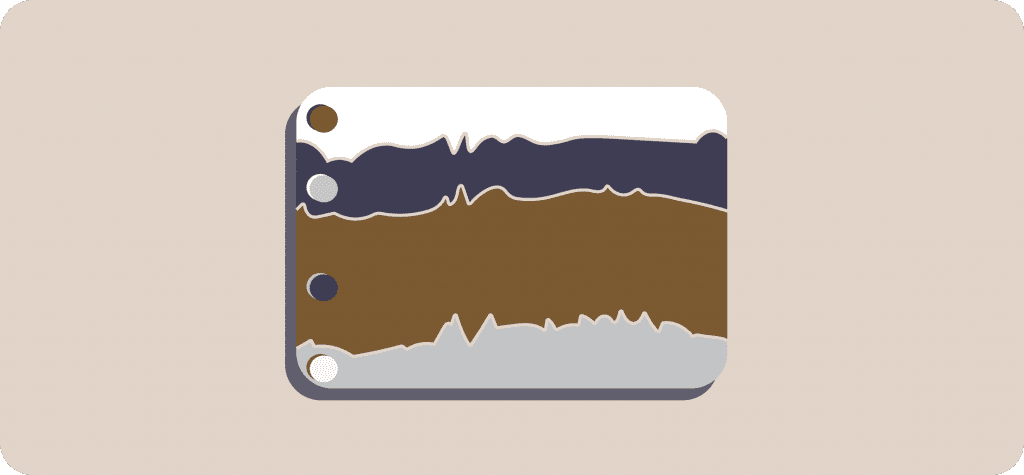 Portfolio Risk Parity – finds weights of assets selected in the Portfolio Manager that ensure an equal level of risk, most frequently measured by volatility of the individual components of the portfolio.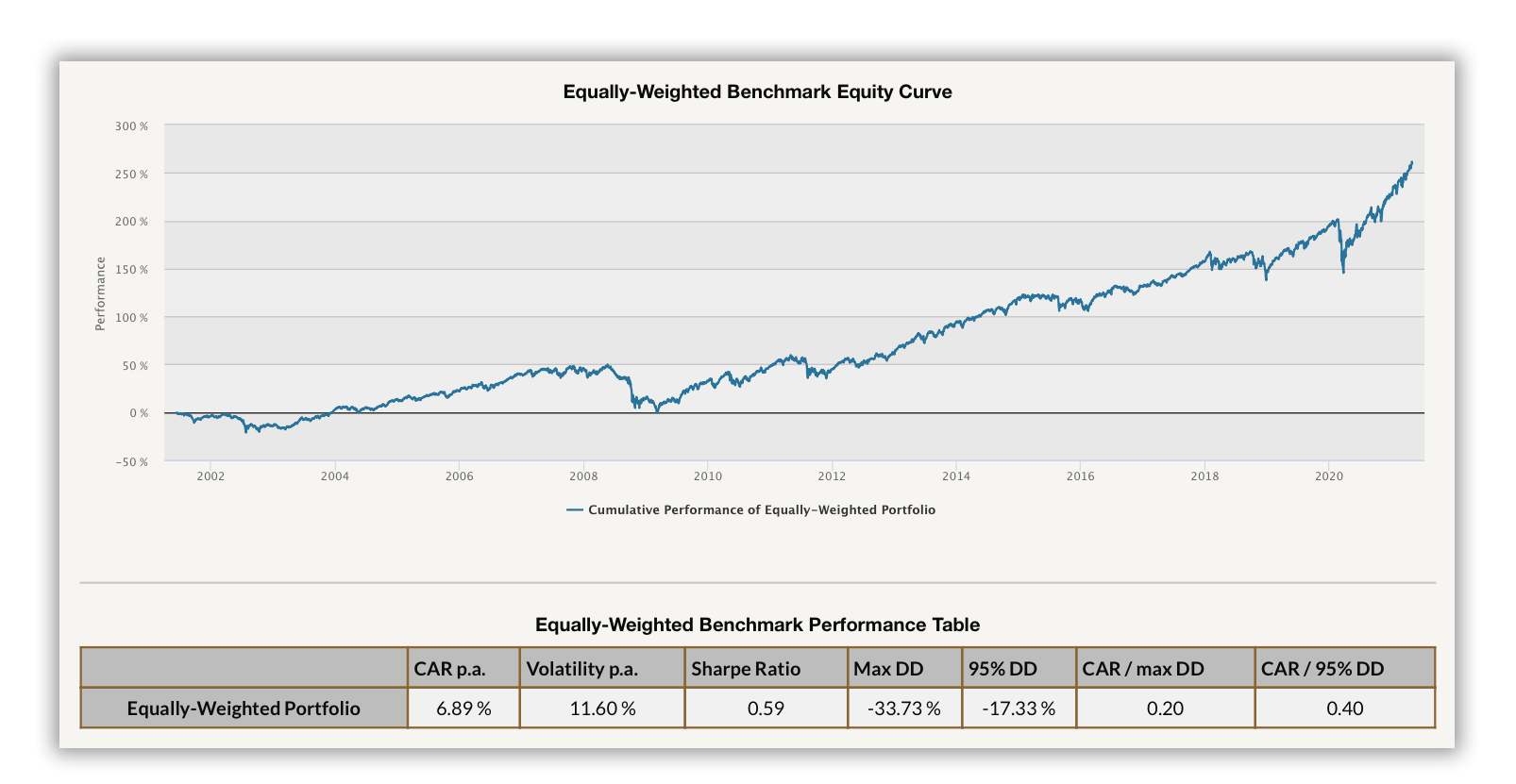 ---
Markowitz Portfolio Optimization – aims to create the most return-to-risk efficient model portfolio by analyzing several portfolio combinations based on expected returns (mean) and standard deviations (variance) of the assets or trading strategies.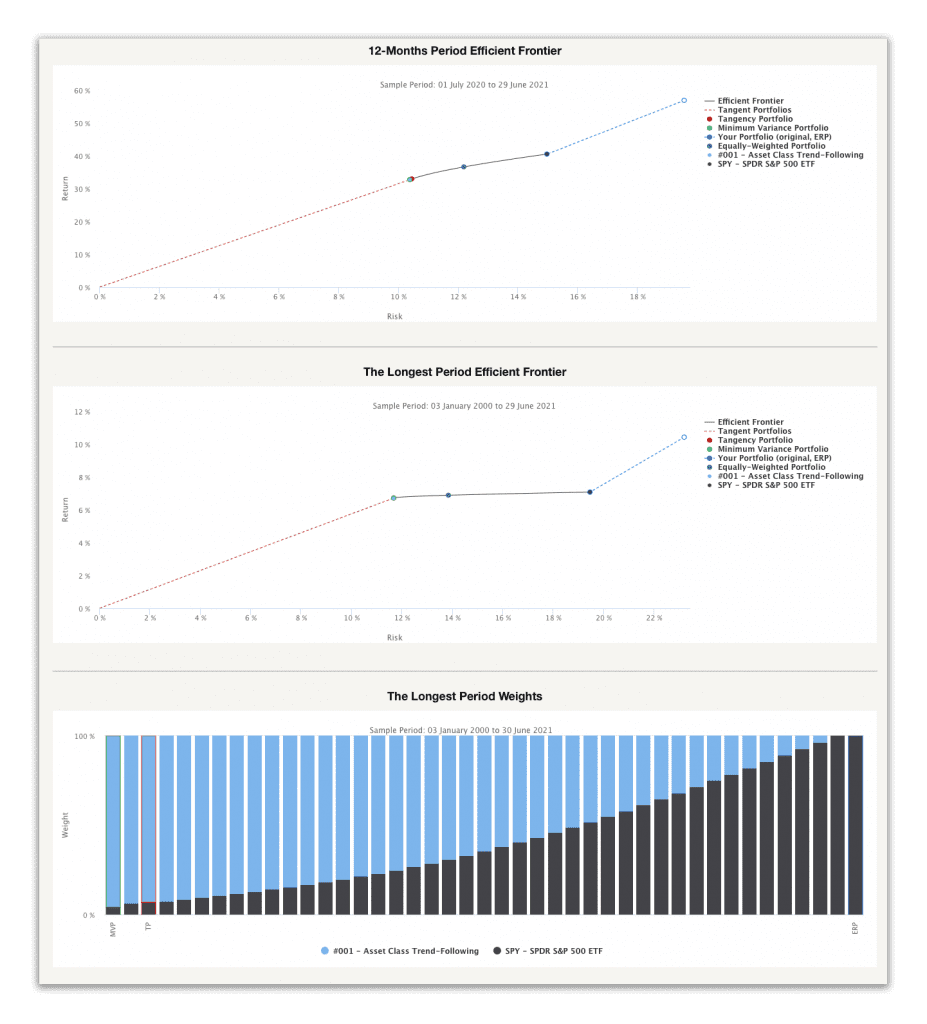 ---
CPPI (Constant Proportion Portfolio Insurance) – is a report that helps an investor test the CPPI methodology – a position sizing model that maintains exposure to a model portfolio's upside potential while providing a guarantee against the downside risk by dynamically scaling the weight of the model portfolio.