What Will You Get in Quantpedia Pro Platform?
Quantpedia Pro is the advanced extension of Quantpedia Premium service.
Therefore, naturally, you will have access to all Quantpedia Premium features and additionally:
You will have access to a new Quantpedia Pro Screener, which allows you to screen ideas for trading strategies by their out-of-sample backtest characteristics. So you do not need to rely only on data available in the source academic research papers. Additionally, the Market Overview section allows you to gain insight into the current state of the broad universe of quantitative trading strategies.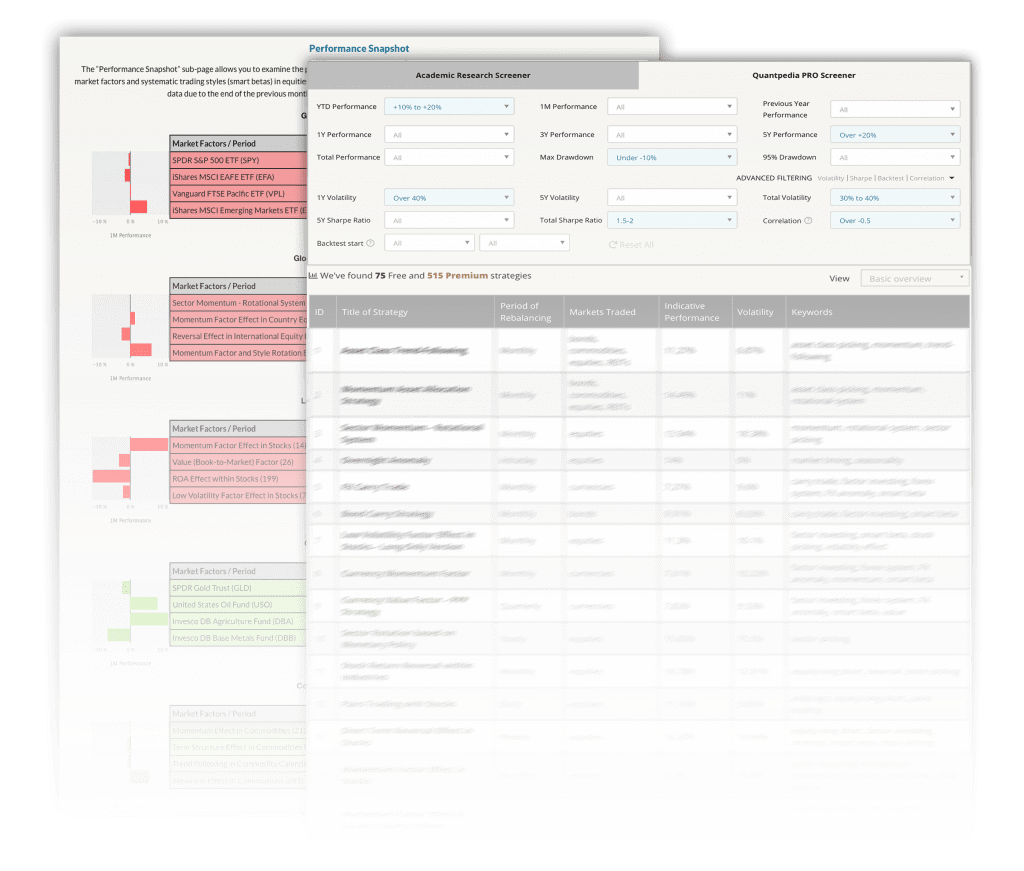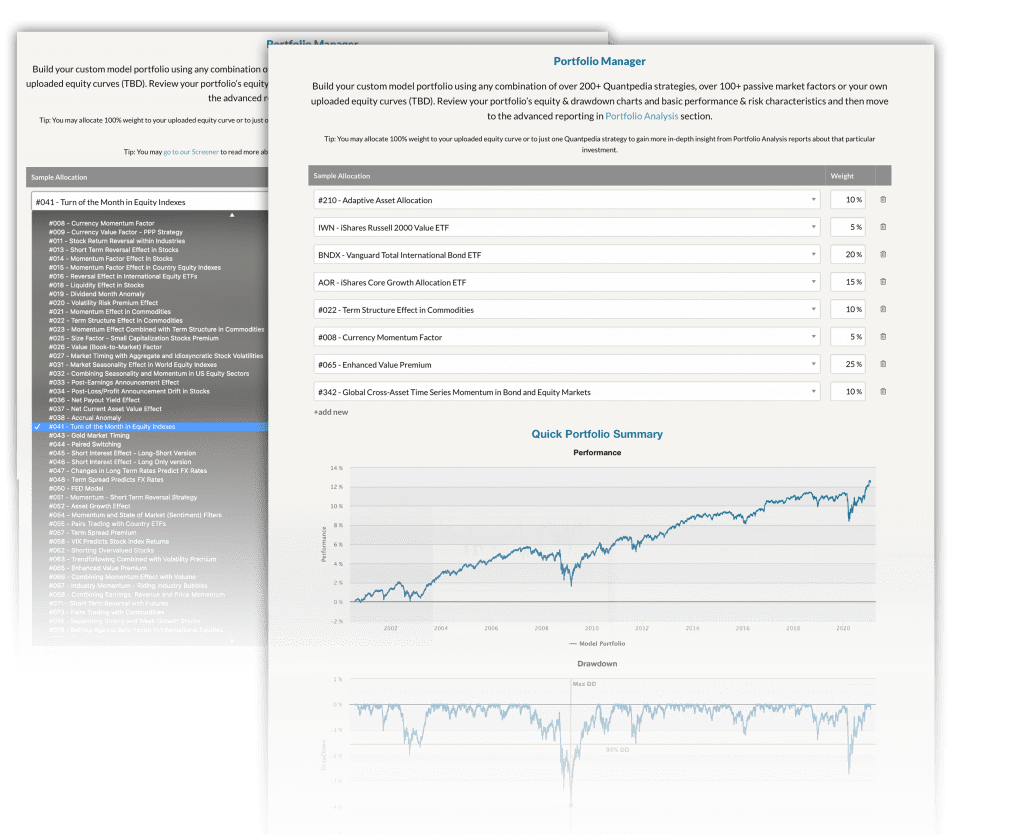 You can significantly accelerate your quantitative research process. Design your custom model multi-factor multi-asset portfolio from over 300+ Quantpedia Strategy ideas, 200+ passive market factors and your own uploaded equity curves in a new Portfolio Manager section.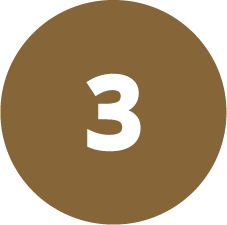 A powerful aspect of our new Quantpedia Pro tool is reporting. Over 200+ charts and tables in thematically focused reports in the Portfolio Analysis section offers excellent opportunity to analyze and visualize your model portfolio and its performance, relationships, assembling, factor exposures, correlations and market risks. New types of reports are added periodically every month.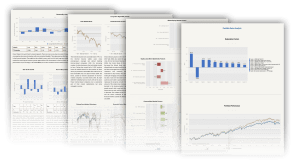 Buy Pro Now

---
If you are currently a Quantpedia Premium user and would like to upgrade to Quantpedia Pro, contact us for an exclusive individual discount.
Would you like to buy more accounts for a whole team or whole company? Contact us for an enterprise pricing offer.
Frequently asked questions
---
What's difference between Quantpedia Premium and Quantpedia Pro?
Quantpedia Pro is the analytical platform built on top of the Quantpedia Premium trading strategies. Therefore Quantpedia Pro users have access to all of the content available in Quantpedia Premium plus more additional features. Only Quantpedia Pro users can use advanced features like building your own custom multi-factor multi-period model portfolio. Quantpedia Pro users also have access to Quantpedia Pro Screener and reporting in Portfolio Analysis. Quantpedia Premium users (and Pro users too) have access to over 500+ less-known or unique trading strategies, complete with description, links to source and related research papers, trading rules and 300+ out of sample backtests written in python.
How does the Portfolio Manager / Portfolio Analysis work?
Quantpedia Pro reports allow you to investigate your model multi-factor multi-strategy portfolios. You can create your portfolio in the Portfolio Manager section. And examine over a hundred different charts and tables in multiple quantitative reports in Portfolio Analysis section.
I do not want / can't pay via credit or debit card or via PayPal. Is there any other option? Alternatively, do you accept cryptocurrency payments?
Just contact us via our contact form. We can send you an invoice and you can pay via bank/wire transfer. Alternatively, we accept cryptocurrency payments via PayPal, or you can contact us for other forms of crypto transactions.
What happens to my account at the end of my Premium / Pro period? Will my Premium / Pro expire, or will it be automatically renewed?
Your account will still exist after the end of your subscription period, but you will lose access to all our Premium / Pro content (Premium strategies, back-tests, etc.). Your Premium / Pro subscription will NOT be automatically renewed after the end of the pre-paid period.
I have a question which is not in FAQ.
Just send it to us via contact form, we answer all questions…