---
Don't know exactly how to use our tools? Read our Quantpedia Answers series, which will give you a manual and responses to the most frequently asked questions through brief and clear instructions.

---
Can you stress test my portfolio?
1. The first step to answering this question is to create a portfolio in the Portfolio Manager. We use an equally-weighted portfolio consisting of IEF, EFA, GLD, and SPY.

2. Secondly, we go to Portfolio Analysis -> Crisis Analysis tool. This tool performs a crisis scenario analysis of your model portfolio, so you can review your portfolio's performance during 15 significant crisis periods over the last 20+ years. If there is no data history of the underlying asset/ strategy for a certain crisis period, only be the SPY benchmark will be illustrated.
3. The report is split into long-term crises and short-term shocks:
– the first section contains six longer time periods with significant stock market's drawdowns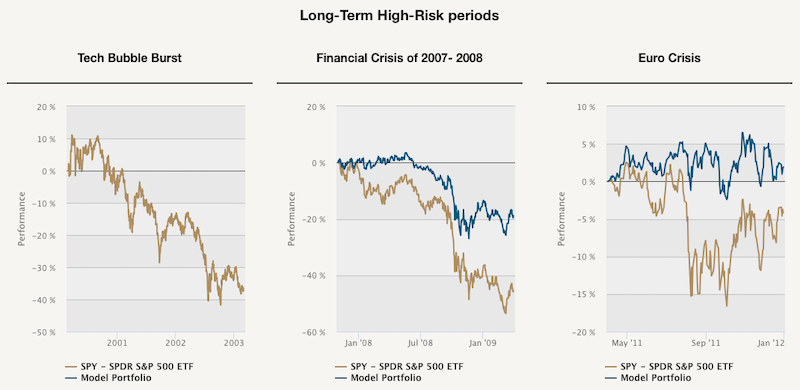 – the second section includes nine short-term shocks (like the 9/11 attacks, the 2010 flash crash, etc.).